Family Campsite near the sea : Access and Contact
Contact
Contact access Family campsite: Do not hesitate to contact us for more information. By call or by filling out the contact form below.
Phone number: +33 2 51 680 917
Bike rides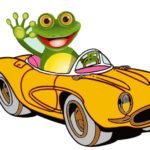 HOW TO ACCESS our family campsite near the sea?
From CHALLANS follow direction of SAINT JEAN DE MONTS – on the Road D205 at the 2nd roundabout, after the roundabout 'Portes de Saint Jean de Monts' take the direction of St Jean de Monts opposite by staying on the departmental road D205. Then, continue for about 2 km across the roundabout in the direction of St-Jean-de-Monts. At the next roundabout, after about 5 km, take the direction of St Hilaire, St Gilles on the left (D59). Finally, the campsite is on your right after 500m.
By:
– Car
Nantes: About 1h
Rennes: About 2h
Caen: About 3h30
Paris: About 4h
Calais: About 6h
– Bus
There is one line to join Le Perrier (2km from the campsite) from Challans and there is some lines from La Roche sur Yon or Nantes to join Challans. Otherwise there are some bus from Nantes to Saint-Jean-de-Monts and then Saint-Jean-de-Monts to Le Perrier.
– Train
The nearest train station is Challans. It is 10km away from the campsite. To finish your trip you can take a bus (to arrive to Le Perrier) or the taxi. There is also another train station in La Roche sur Yon, where you can find buses also.
– Plane
The nearest airport is Nantes (about 1h from the campsite), from Nantes you can take a train (for Challans) or a bus.
– Bike
There are many quickly accessible paths in the vicinity of our campsite, making it possible to take beautiful rides. Also, the circuit of the Vélodysée passes only 7km from our family campsite, in Saint Jean de Monts.
Address of the family Campsite :
208 Route de Saint-Gilles
85300 Le Perrier
Vendée – France
+33 2 51 680 917