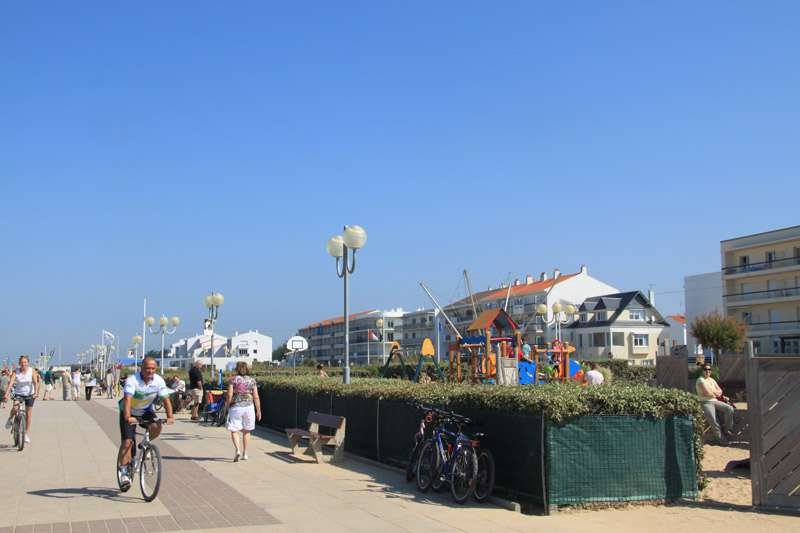 Camping Notre Dame de Monts
Notre Dame de Monts: nature and sea air
A 1/4 hour of your camping Le Jardin du Marais , Notre Dame de Monts is last village facing the Atlantic, the dunes sheltering forest.
As in Saint Jean de Monts, the resort is on the waterfront with a small embankment and the town is behind the beach. The link between the two is done through a pleasant wooded avenues.
Like its neighbors, Notre Dame des Monts offers visitors outdoor and water activities between forest, sea through many trails and bike paths.
Notre Dame de Monts understand its environment
Notre Dame de Monts, resort hosting large numbers of boaters, wanted to have an interpretive center at the forefront of technology to empower visitors and protect the dune and the forest : it is Biotopia .
In this space shared between interactive exhibition spaces indoors and fun course relayed by smartphone , you will learn about the dune environment, forest and foreshore.
Another place to discover: "Le jardin du vent" (the garden of the wind) whose career gives you the ability to understand the subtleties of sound and drive this natural energy: wind through ingenious constructions.
Finally, a few kilometers, join two great sites in Notre Dame de Monts:
Kulmino : a former water tower rehabilitated in observation platform, peaking at 70 meters high from where you have fantastic views across the Breton Marshes.
The museum of Daviaud in La Barre de Monts , close to Notre Dame de Monts, open all year to restore to you the art of living in the past swamp. This museum offers a complete reconstruction of the life of maraîchins the last century and you also explain the formation of the fragile ecosystem of the marsh. A visit not to be missed.
Notre Dame de Monts: a lively resort
.
Notre Dame de Monts has many sports and leisure facilities. It also offers entertainment during the summer including the festival Déferlante show program and Free concerts all summer or the festival every wind: the largest gathering of kites from the Atlantic coast.
Notre Dame de Monts , a seaside resort dynamic iodine footprint of sea wind close to your campsite. Book now your mobil Marais garden at home