Campsite with covered swimming pool in Vendée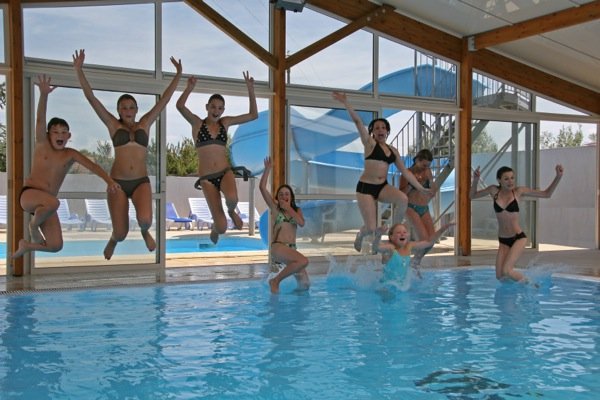 The campsite's aquatic area
Discover the campsite's water park! 3 pools: a heated and covered swimming pool, a paddling pool with water games and a pool with a slide. 3 possibilities for swimming all year round in the Vendée!
Personal note
Our new 750 m² pool area is opened to the delight of our guests. At that time, only 2% of campsites in France had an indoor swimming pool; it was one of the first to be equipped with such a high ratio (number of pitches / pool capacity). In fact, if we calculate the ratio of pool surfaces to the number of pitches, the ratio is one of the highest of the Pays de Monts campsites.
Campsite Vendee with large indoor pool
Heated and covered swimming pool
A large 90 m² covered swimming pool will give you an incredible feeling of well-being. From the opening in April, you can enjoy the comfort and space on the deckchairs!
Heated indoor pool: depth 110-160 cm, water temperature 27/28° (temperature may vary occasionally).
Opening dates:
Off season: 11am to 7pm.
In summer: 10am to 8pm. Sunday: night opening from 8pm to 10.45pm.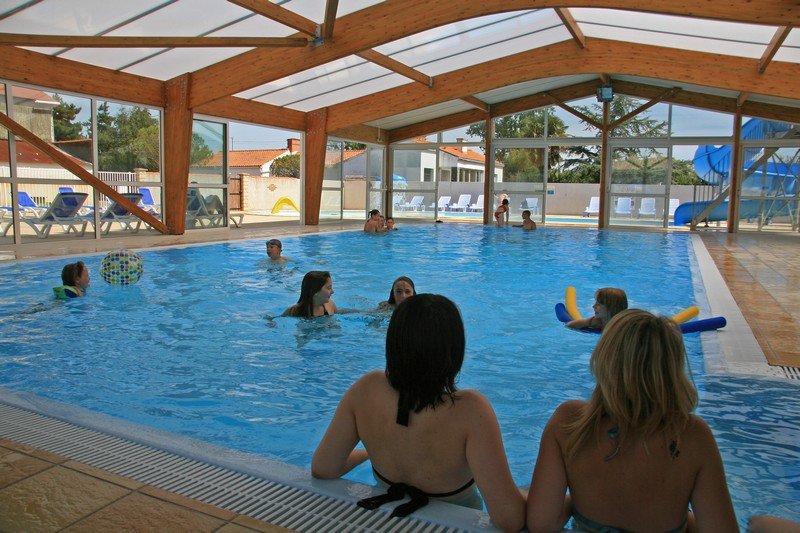 To reduce our environmental footprint, the water flow is regulated on request out of season. Simply go to the reception desk to request it. In high season and at peak times, the settings are programmed automatically.
.