Le jardin du Marais Green resort in Vendée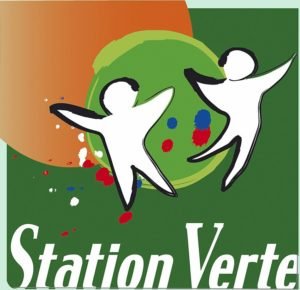 Firstly the village of Le Perrier becomes the first town of the Vendée marsh classified Green seaside resort in Vendée in 2019. It is currently the only town based on the Vendée coast to obtain the label Green seaside resort label thanks to the importance of its marshes. The valuation of natural areas that occupy 100% of the area of ​​the municipality.
Green resort by the sea
Moreover the main objective of the "green resort" label is to reward municipalities with less than 10,000 inhabitants who have a tourist activity. In addition, these municipalities must respect many criteria of respect for the environment but also offer many activities. The goal is then to propose a pleasant place mixing leisure, tourist activities and respect for the environment. This is how the town of Perrier stood out by offering many activities in a respected environment. Indeed, with its hiking, cycling, water activities or rides in the Vendée marsh to explore the local flora and fauna, the Perrier deserves its label as a Green Station . From the exchange of plants to the discovery of the flora of the village, the Perrier sets up many activities for the pleasure of all.
Environmental Campsite near the sea
Our campsite Le Jardin du Marais, labeled Clé Verte for 10 years, is fully in line with this approach and is involved internally to meet environmental commitments. By carrying out prevention activities, by improving our management of waste, energy or even water, we offer greener holidays to our customers. The return to nature is then fully while providing comfort for the stay is enjoyable.
Book a Mobil home or a pitches for you next  eco friendly holidays in Vendée.