What is the info channel ?
The info channel is a digital welcome booklet that we use in the Le Jardin du Marais campsite. This booklet allows us to inform you at best and in real time on activities and animations. Whether on the surroundings or on the campsite in two parts: services and events, in real time we select the essential. You will also be able to download tourist maps, walking and cycling maps that we select for you… As part of our sustainable development approach and our Green Key label we have set up the info channel for 5 years. This, helps us to reduce the carbon footprint associated with tourism. Since the establishment of the info channel, we have noticed a significant decrease in distribution of tourist flyer while improving the communication and relevance of information useful to your stay and travel. The information is directly available on your mobile phone, your tablet or even your computer and this, made available for free without the need for a personal internet connection. This choice makes it possible to update tourist information in real time.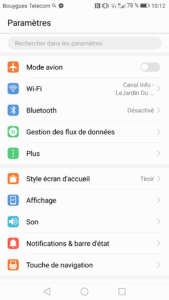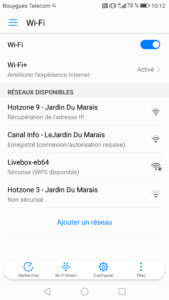 Animations proposed on the info channel
The information channel set up by the campsite allows you to be aware of the latest entertainment in the area. Nearby towns such as Saint-Jean-de-Monts, Saint-Gilles-Croix de Vie, Noirmoutier, Challans, offer many activities. We select for you the essentials. The agenda day by day and for each moment of the day is divided into 2 parts: services and animations. Then, each section you find the sub-themes such as Markets, Snack, Sports Animation, kids club, … You will find every highlight of the campsite. You can use it to see the morning even animations of the afternoon but also the animations of the whole week. Here for example here are the markets around the campsite on April 19, 2019 (display on mobile phone).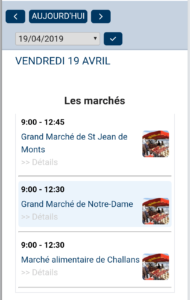 Through the info channel you can also get information on cycling routes and plans. One-off activities are also displayed on the info channel. Here is an example of an animation in April 2019 in Perrier, labeled Green Station in Vendée.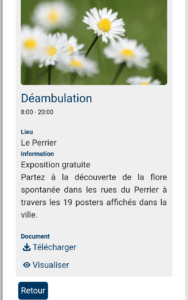 Services proposed by the info channel
In addition to entertainment, you can get information by the info channel about the services offered by the campsite. For example: the sale of some products or the promotions offered by the Domaine le Jardin du Marais. You can also get  bus schedules by the info channel, coefficients and times of tides, nature outings … all the useful information for the smooth running of your stay in Vendée can be found on the digital welcome booklet. You will also be involved in the continuous improvement of our selection by exchanging with us on our choices. Thanks to this system, the campsite Le Jardin du Marais is even more in line with its environmental approach and improves its customer information service. .
Book a Mobil home or a pitches for you next holidays in Vendée
Stay connected in your campsite in Vendée
Article written by Sacha Master Degree – University of Angers -April 2019